*Mugs! Journals! Magnets! Clocks!*
~ Visit our ONLINE STORE ~
for Book-Themed Gifts & T-shirts for Investors, Wall Street Lovers, New Yorkers, Sisters, and Cruise Ship Travelers everywhere!
* T-Shirts! Sweatshirts! & MORE!*
Day Traders and investors rate these products a buy! Fun gifts for hard to buy for friends and family who work on Wall St. or day trade at home. Like our huge selection of Booyah! T-shirts and apparel for people who are mad about investing money and making money!
I love Peanut Butter Kids T-shirt
For kids big and small and even adults - if you love peanut butter, ooeey gooey peanut butter, just as much as Orelda and Corelda, then these I heart Peanut Butter T-shirts & Gifts will stick to your heart and not the roof of your mouth!
For young girls who love to surf or boogie board on the ocean blue, these products feature a picture of Corelda surfing on a colorful board and read "Surfer Girl".
Surfer Girl Tote Bag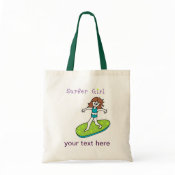 Surfer Girl Tote Bag - personalize it.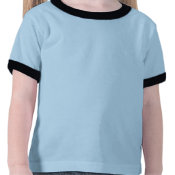 Statue of Liberty America T-shirt
Whimsical art of the Statue of Liberty, Greetings from NYC, Taxi Cab memorabilia art & keepsakes for city kids, city moms, city dads, and city dogs!
Are you a sister just like Orelda and Corelda? These Little Sister and Big Sister T-shirts and Apparel are great sibling wear for sisters everywhere!
WHAT'S HOT: CONUNDRUM!
The word conundrum is making a big buzz on Wall Street. Greenspan said it and now noone can STOP saying it! Jim Kramer says it like MAD! It's used almost as much as Paris Hilton's "That's Hot" phrase. In fact folks are turning everything into a conundrum. Orelda and Corelda had no idea how to spell it so they looked it up in the dictionary.
If you and your kids loved the books, you'll love the online store! Orelda and Corelda's Online Store features illustrations and themes from the books on all kinds of merchandise .